Learn how two companies are using Go in their work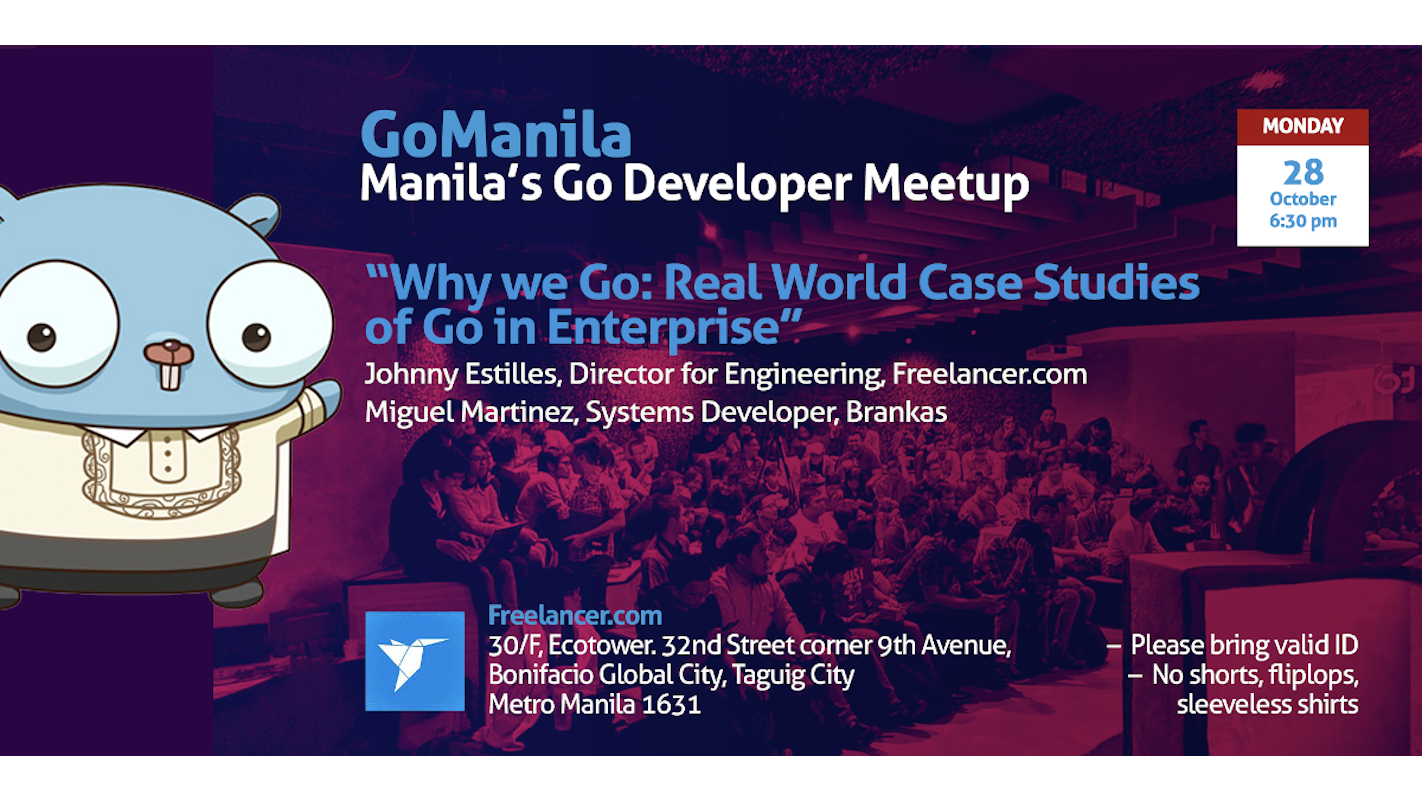 Are you interested in using Go in your company but need more information from people who are already using it in the enterprise?
This October we'll look at two companies and discover how they use Go in their systems. Both Johnny Estilles (Director of Engineering, Freelancer.com) and Miguel Martinez (System Developer, Brankas) will be discussing why they decided to use the language and the results of going for a technology that not many are locally using at the moment.
Doors open at 6:00 p.m.
Talks start at 7:30 p.m.
Food and drinks will be served
Please bring your e-ticket so we can scan you in at the door!
See you at GoManila Monday!